I heard the whistle blow, and realized it came from me. I had a called a penalty kick in the midst of a heated game in a Men's Soccer Tournament.
The players on the defending team were screaming at me. "Are you crazy? What kind of bullshit was that? You've got to be kidding Ref!"
The attacking team was celebrating and saying, "Good call Ref. It was a no-brainer. It's about time."
At that moment I wanted to crawl off the field and hide.
I became a soccer referee two years ago to get back into the game I love. I spent over 30 years as a player, parent, coach and volunteer. I wanted to give back but didn't want the commitment of coaching or being involved with a Club again. So I chose refereeing.
I felt anxious about it. I was not sure how I'd handle it. I'd witnessed the berating of referees throughout the years. At times I was as guilty as the next guy. It seemed like a thankless job.
Could I handle the criticism?
It would be a test of my maturity and growth as a man. For most of my life I had avoided conflict, been a peacemaker, and a people-pleaser. I wouldn't be able to be any of those if I was going to be a competent referee.
I was throwing myself into the fire.
Once certified, I began with youth teams. It was good training to get comfortable and confident applying the rules based on the speed and skill of the teams.
Still, it was difficult to hear my calls questioned. It made me doubt my abilities. I re-studied the rules, did online quizzes, and asked Senior Referees for advice. I wanted to get better.
I recently had the opportunity to work a Men's tournament doing four games in two days. I said yes before I could think about it. I had been an Assistant Referee (Linesman) for Men's games before but never the Head Referee. I knew how vocal men could be arguing the calls, and how physically challenging their games are. Testosterone run wild…
I was apprehensive for days before the tournament. I rehearsed the game in my head, and language I would use. I went over the rules. I wanted to feel as confident as possible.
At the field I discovered there would be no Assistant Referees. My stomach dropped. That was the worst news I could've heard. I would have to decide all the calls, including the most disputed call in all of soccer – offside – without the aid of an Assistant. Tough to do…
I watched a senior ref in the game before mine, and how the men reacted to his calls. 'I can do this.' I told myself. 'Just do the best I can'.
Two games later I walked off the field mentally and emotionally exhausted. I had experienced the ultimate test as a referee so far in my career, and felt I had failed.
I started off well, but as the games progressed and one team started losing, the perception of incorrect calls mounted. It couldn't make a good call. My confidence was shaken and I started to hesitate – a cardinal sin for a referee. I blew a couple of key calls that ended in goals. One player said I was the worst referee he'd seen and that I should never referee again. I left the field dejected, contemplating quitting.
When I got home I shared with my wife how I was feeling, relaying my incompetence. She asked me to remember my correct calls, as there must have been some. As I talked it through with her I recognized how my desire to avoid conflict and to please others was at the root of what was going on. I had a choice. I could quit, and likely never referee again, or I could return the next day and stand up for myself as a man.
It was time for me to face criticism from others and believe in my self. I reviewed the rules one more time and vowed to go back the next day confident and with a calm perspective.
The next day I had the two semi-final games. I took a deep breath and reminded myself that it's just a game. The intensity will be higher, which was all the more reason for me to be decisive, communicative, and confident. I stepped on to the field.
Two semi-finals later I walked off with my head held high. I had accomplished what I set out to do. I left the criticism on the field. I wasn't perfect, and realized I never would be, but I was more consistent and confident than the day before.
I recalled some great advice a senior referee gave to me. He said, "Don't worry about whether you're making the correct call, just make the best call possible. To the teams, you're going to be wrong 50% of the time – so you're always going to piss someone off – but you're also going to be right 50% of the time."
I did the best I could under trying circumstances. I was okay.
Facing my fear of criticism and wanting to please everyone has been a challenge for me. I have grown as a man from the experience of refereeing soccer, gaining confidence in my abilities in spite of other's opinions.
My perspective now is that things are only as important as I make them out to be. My opinion about my performance is the only one that truly matters.
I put myself into the fire to test my resolve, and to be a more confident and capable man. I came out the other side, feeling better about myself. I'm ready to take on whatever is next outside of my comfort zone. With enough practice, patience and persistence, I will become competent at something new.
Take a risk. Challenge your self. What's the worst that could happen – some criticism? Don't let that stop you. Believe in your self.
This post was also published on The Good Men Project. View it here.
---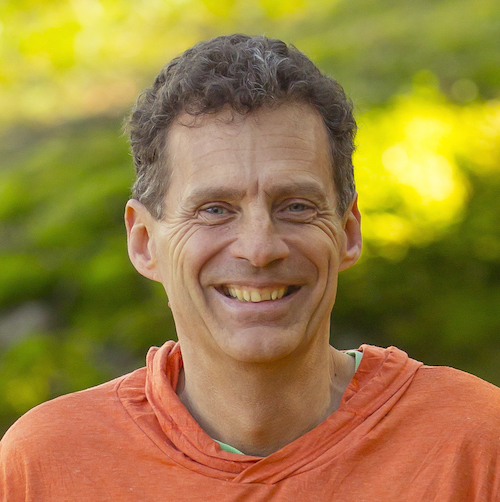 I write to inspire others to greater self-empowerment, authenticity, and improved emotional and mental well-being.
I am the author of the unique personal development novel The Shift Squad.
If you like what you read please subscribe for updates, share my articles with others, and add your comments below.

You can connect with me via email at [email protected] , on Facebook, Twitter, and LinkedIn.
Be Empowered. Make Authentic Choices And Enhance Your Quality Of Life.
---