Finally, the boy is alone for a few minutes.

He eagerly picks up the Sears catalogue and flips through the pages until he finds the women's underwear section. His gaze quickly goes from photo to photo. He keeps flipping until he finds the pictures he wants—the bra section. Women's breasts captivate him. He imagines what it's like to see them for real.
He is nine years old.

He feels embarrassed, alone, and different.
By the age of eleven, the boy is being singled out and teased. He is the first boy in his grade to get pubic hair and hair under his arms. The nickname of "Pubes" is born. He feels embarrassed, alone, and different.
He has been having wet dreams for a couple of years, and enjoys masturbating regularly. What does it mean? Is he weird? Is something wrong with him? None of his friends talk about it and he is nervous to ask, afraid that he'll be made fun of.

Later in that school year, a sex education class is given for the first time—boys and girls separated. The boy listens in fasciation as sex is described, how the body parts fit together. His classmates laugh and joke to hide their embarrassment. To him, it starts to make sense.

He wonders why no one talks about sex.
He wonders why no one talks about sex. He's never heard anything about sex from his family or relatives. He and his friends joke about sex all the time, though they don't really know what it's about. To everyone else it seems to be a big secret.

At twelve, he discovers Playboy magazine. His world changes in that instant. Real, naked, women… It is a defining moment. It stirs something in him, a longing for more. He feels a secretive guilty pleasure. He is doing something he knows is forbidden. It gives him a rush of excitement. It feels good, really good. He wants to touch girls, to know what their bodies feels like.

In junior high the boy begins having girlfriends. What he wants is straightforward and simple—he wants to touch them. Where ever he goes he is always watching for good looking girls and women. He notices the size of their breasts, and compares one girl to another.

He takes advantage of the way he is perceived 
The boy is a good student and a good athlete, and is told he is cute by the girls. He takes advantage of the way he is perceived and goes out with as many girls as possible. No relationship lasts very long. When the girls decide they will let him go no further with his roaming hands—always second base—he ends the relationship. He begins to get a reputation. His new nickname is 'Casanova'—love 'em and leave 'em …

At thirteen, his parents give him and his older brother brochures that discuss sexually transmitted diseases. This is the only time his parents broach the subject of sex with him.

An adult only television channel makes it debut on Friday nights. His parents don't turn the TV on until they believe all their children are asleep. The boy stays awake, straining to hear the moaning and groaning coming from the television. He needs to see it.

When he is alone, babysitting his younger sisters, he gets them to bed so he can watch the show, turning the volume down low and sitting close to the TV in case he needs to turn it off in a hurry.

It is his first look at men and women engaging in some form of sex. He is hooked.

He discovers more explicit material to satisfy his sexual urges—Penthouse magazine and Penthouse Letters. He steals them from stores. His desire to have them out weighs the risk of getting caught. He needs more.

He is now 14 years old.
---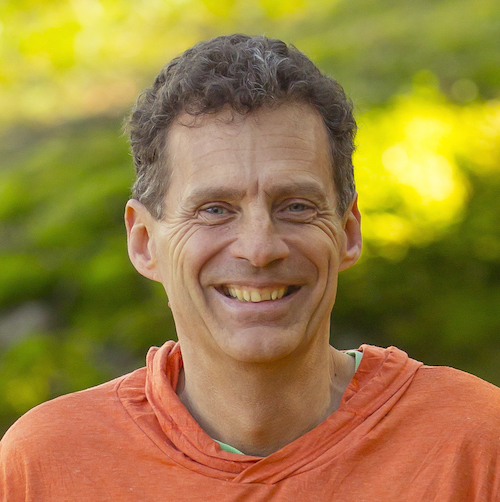 I write to inspire others to greater self-empowerment, authenticity, and improved emotional and mental well-being.
I am the author of the unique personal development novel The Shift Squad.
If you like what you read please subscribe for updates, share my articles with others, and add your comments below.

You can connect with me via email at [email protected] , on Facebook, Twitter, and LinkedIn.
Be Empowered. Make Authentic Choices And Enhance Your Quality Of Life.
---