We all desire it, at least one.
We desire a relationship in which we are free to be our true self, a relationship in which we can share our latest good news or distressing situation.
Whether it's a best friend or life-partner, we all desire a special relationship where we feel appreciated, valued, and at peace. Yet, it's also one that will challenge us to be better.
We can benefit from a relationship that disrupts our challenging default patterns of behavior. 
What are the characteristics of this type of relationship?
It's one where both members help each other be better versions of themselves. It's one that uplifts and supports each other, and one that wants the best for each other. It is a relationship where each person desires the other to grow and reach their potential.
It is a relationship based on trust and hope, instead of fear and hopelessness.
A fulfilling relationship is intimate – not necessarily physically – but It is always emotionally intimate.
This type of relationship is unusual between men. Men are typically reluctant to 'open up' to a male friend. Men are more likely to seek this type of relationship with a woman.
However, I have witnessed the qualities of Peacefully Disruptive Relationships for men in a multi-member setting, specifically in men's groups, where the group holds space for one another, where honesty is paramount, and the group holds each member accountable to be authentic.
Based on the relationships I've experienced with these men, with my wife (who is also my best friend), and what I've witnessed in others, here are 6 Keys To A Peacefully Disruptive Relationship.
Accountability: to one's self and to the other. This means holding our self accountable for our choices and being truthful to the other about our choices. It also means holding the other accountable – while being respectfully discerning – for their choices. It becomes a 'slippery slope' if we let things 'slide'. It is paramount to call each other out when one is out of integrity.

Seeking To Understand: it is imperative to listen, to ask questions to want to understand. This is done by asking open-ended and perspective seeking questions – without judgment. Each person needs to feel safe with the other to 'let down their guard' and open up emotionally.

Making Each Other A Priority: to treat each other with consideration, respect, compassion, thoughtfulness, and kindness. It is important to be consistent with our words and actions. Small things, done consistently, mean a lot in the long-term.

Allowing Each Other To Be Emotionally Triggered: to be okay when the other is emotionally triggered. Encourage each other to share emotions around the triggering event, and originating thoughts and beliefs. Be open to explore what each experience brings. Through reflection, each person can decide if his emotional response is warranted. Often, just having someone listen is enough to get through a challenging situation. It requires our partner to give us time, and space, to get through the emotional charge.

Accept and Celebrate Our Humanness: we are each 'perfectly imperfect'. We make mistakes. We have our faults. However, we are also amazing creatures, capable of so much. To accept the humanness in each other is love in action.

Shared Core Values: it would be impossible to have an intimate and meaningful relationship with someone who doesn't share the same core values as us. Imagine one person believing it's okay to tell 'white lies' and the other believes in complete honesty, or one person likes to joke at someone else's expense and the other is uncomfortable with teasing or being teased. Shared core values are essential to foster integrity and authenticity in both parties.
Most people will be fortunate to experience one Peacefully Disruptive Relationship in their lifetime. When you find one, nurture and treasure it. It is the essence of feeling connected in this complex and challenging world.
A Peacefully Disruptive Relationship will bring out the best in you, keep you grounded, challenged, inspired, and hopeful.
Reference Links
8 Keys To Healthy Relationships
50 Characteristics Of Healthy Relationships
10 Characteristics Of A Healthy Relationship
---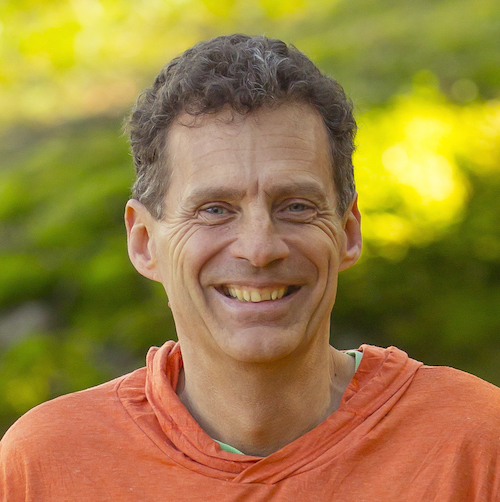 I write to inspire others to greater self-empowerment, authenticity, and improved emotional and mental well-being.
I am the author of the unique personal development novel The Shift Squad.
If you like what you read please subscribe for updates, share my articles with others, and add your comments below.

You can connect with me via email at [email protected] , on Facebook, Twitter, and LinkedIn.
Be Empowered. Make Authentic Choices And Enhance Your Quality Of Life.
---