As I write this, I am cut-off from the outside world, it's not the first time, nor is it by choice.
Tropical storm Nate is dumping vast amounts of rain on Nosara Costa Rica: tap water, electricity, phone, Internet and cell phone towers are out of service and rivers are overflowing.
Nate is the third tropical storm my wife and I have experienced. Previously we were in Cyclone Evan in Fiji (category 4) in 2012 and Hurricane Patricia (category 5, the largest recorded in the Pacific) in Mexico in 2015.

Here are 10 valuable life lessons I gained from experiencing 3 tropical storms.

1. Re-Evaluate My Priorities
Hurricane Patricia gave me a gift of insight and reflection. As the storm bore down on us, with forty-foot surges forecast, only yards from the beach, without a way out of town, I re-evaluated my priorites.
While we had Cell and Internet coverage we called family and sent emails to friends, letting them know we loved them and they were important to us. I recognized regrets if my life were to end that day: the time I'd wasted on inconsequential worries, the book(s) yet to write and wanting more time with loved ones.
In those moments of uncertainty of 'what might be' I wasn't thinking about sports, TV shows, prior career, or relationship and situational dramas that had occupied much of my energy. I was focused on where I wanted to spend more time – the people, places and activities which brought me joy and fulfillment, and the man I wanted to be.
When faced with my potential demise my priorities became clear.

2. Reliance On Instant Gratification
No Facebook, Email, Twitter, LinkedIn, Sports Updates, News… Unable to re-charge electronic devices or watch Netflix… No lights at the flick of a switch or water from the tap… No quick trip to the store to pick up a couple of items 'I forgot' or get money from an ATM…
I became aware I'd been living my life with an unconscious reliance on these instant-gratification services. My 'taken-for-granted' expectations of these vanished when they disappeared.

3. Be Present
No external distractions – other than the storm. No external influences. The options as to how I spent my time were limited.
Prolonged – casual and meaningful – conversations with my wife, time with my thoughts, opportunity for yoga, reading, writing…
A requirement to be present in our situation – collecting rain water, ensuring adequate hand-filtered drinking water, coordinating fridge/freezer usage, checking for water leaks, what food needs to be eaten first…
Being present became paramount. Little thought was given to tomorrow or beyond. My focus was on the situation at hand.

4. Resilience
I didn't know what I didn't know about myself – until I was in a position I'd never encountered. I discovered I am capable of adapting to difficult and uncomfortable situations.
I can improvise and 'think on my feet' and make split second decisions even when experiencing body-shaking terror induced by over-thinking 'What if?'

5. Be A Boy Scout
I recalled my training in Boy Scouts and our motto: 'Be Prepared'.
Each storm experience was unique with a couple of consistencies – how long the storm would last and how significant the damage would be.
To be prepared is to prepare in both action and thought, to plan ahead, to think of what may go wrong. Plan for the worst and hope for the best.
I was grateful time and again for preparation: candles, lighters, water filter system, extra ice for the fridge, food, electronic devices fully charged, etc.

6. Misplaced Urgency
The modern life day-to-day definition of urgency is overrated.
That 'important work meeting', family or work-related drama, being late for an appointment, traffic jam, a work deadline… What is 'urgent' is relative to the situation and what we believe about it.
When faced with a tropical storm what I used to believe was urgent disappeared and a new paradigm appeared. Survival trumps all other urgency.
My take-away: I get to choose how important a situation is to me and what I apply a 'sense of urgency' to in my life.

7. Nature Is Boss
Whether I believe in man-made climate change is irrelevant. The reality is 'Nature is Boss'.
Hurricanes, tornadoes, volcanic eruptions, cyclones, monsoons, ice storms, blizzards, drought, forest fires and earthquakes… we are at the mercy of Nature. We live on a planet continuously in flux.

8. Gift Of Appreciation
Appreciation is the greatest gift I've received from experiencing the storms.
Appreciation for:
All forms of technology.
The basics – food, shelter, electricity, water.
My health and wellbeing.
My family and friends.
My wife.
My life-style.
And most importantly for life itself – to experience all it has to offer – both challenging and joyful experiences.
My appreciation extended to those providing and repairing essential services, and volunteers who reach out to help others before, during, and after a disaster.

9. Acceptance Of The Inevitable
I had distracted myself from looking at my own mortality.
Patricia changed this. I could no longer avoid the inevitable truth. At some point, I will die. The fear my mind produced as the monstrous storm methodically progressed towards us highlighted the reality: 'No one gets out of life alive'.
The tropical storms were my first experience feeling helpless while waiting for a potentially catastrophic event. I had a couple of close calls with death in the past but had no time to think about them up-front as there was no warning. Anticipation of a hurricane is different. I had time, lots of time, to become aware of my finite time on this planet.
Before Hurricane Patricia reached land, I went from a place of terror to one of surrender, to do what could be done and recognize the rest was beyond me.
The accompanying sense of peace and freedom that came with an acceptance of my eventual death has been transformative. Death is part of life. It's not to be feared but embraced, to be used as a motivator to live my live to its fullest. I don't want to waste another moment.
A powerful reminder of the gift of life.

10. Patience Is A Virtue
Nature doesn't hurry. Once a tropical storm arrives, no amount of wishing or personal action will change its course or how long it stays.
All I could do was wait it out.
The key was how I kept my mind occupied. Was I filling it with worry and anxiety – which made the storm seem to drag on longer? Or was I keeping my mind occupied with helpful and healthy thoughts – by focusing on engaging and calming activities?
A tropical storm cannot be rushed. Many situations in life are out of my control or influence. Patience is required to let them run their course.
<><><>
Final Thoughts
I received immeasurable gifts from these storms, convincing reminders of:
Patience.
Resilience.
Acceptance.
Appreciation.
Presence.
Being prepared.
My capability and adaptability.
How short life is.
The understanding I choose my priorities and my character.
It's often only when we experience chaos, a dramatic event, or near-death experience, do we re-evaluate what's important in our life.
I am grateful for the reminders and lessons from these tropical storms – guiding me into the future.
---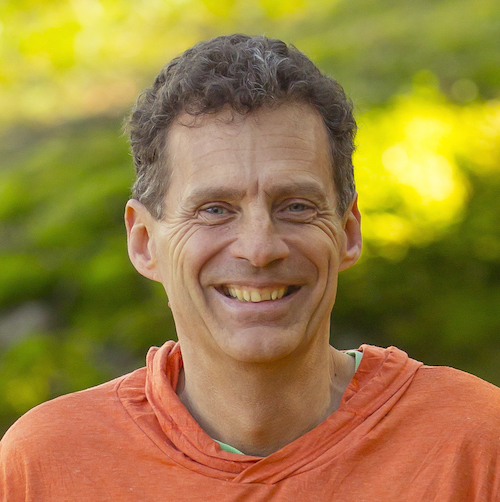 I write to inspire others to greater self-empowerment, authenticity, and improved emotional and mental well-being.
I am the author of the unique personal development novel The Shift Squad.
If you like what you read please subscribe for updates, share my articles with others, and add your comments below.

You can connect with me via email at [email protected] , on Facebook, Twitter, and LinkedIn.
Be Empowered. Make Authentic Choices And Enhance Your Quality Of Life.
---