It's one week into 2017 as I write this. How are those New Year's Resolutions coming along? Maybe you've not started, or have given up, or perhaps you're having difficulty keeping the momentum going, or beginning to resent the effort involved? If so, you're not alone. Statistics show a whopping 92% of New Year's Resolutions are busts. We make New Year's Resolutions because we want to change our life for the better in some way.
'Big goal' focused, which comes with a lot of pressure.
We lack sincere motivation. It's usually a temporary whim, a grand gesture, or we are doing it for someone else. We're not really 'all in'.
We don't take into consideration all the consequences of making the change (the pros and cons), the effort and discomfort.
As a result of #2, our motivation doesn't last. We slide back into old habits because it's easy and comfortable… 'the devil we know'…
We forget to account for what our current life-style choice(s) does for us (the pros of staying the same). We wouldn't be doing it if we didn't receive something positive from it.
We don't consider the resources we need to succeed.
We often don't have a plan, just a hope, wish, and willpower.
And a sense of failure is difficult to deal with. We feel like crap after we don't live up to the promises we made to ourselves. When we have multiple 'failures' it can become a challenge believing we can succeed. Sometimes we create a self-fulfilling prophecy, of dooming ourselves before we start, the little voice in our heads telling us 'You know you'll fail, you've tried before…' I gave up New Year's Resolutions a number of years ago as they consistently 'crashed and burned' within a few months. I discovered an alternative method of goal setting, and more importantly, a simple process to follow to maximize my chance of success. This system made me aware of the potential risk points in the change process. By understanding the challenges I was better prepared to deal with them in a proactive manner. Using this system over the past six years (since my fiftieth birthday), I have implemented significant lifestyle changes, including:
Recovery from substantial alcohol, sugar and pornography dependencies (often referred to as addictions).
A fitter physique (trimmed over ten pounds off my small-framed body).
Began playing the guitar.
Changed my eating habits to vegetarian and gluten-free.
Significantly reduced my negative self-talk and self-image. I am more confident and willing to 'put myself out there'.
I'm writing – having published approximately 100 articles on personal development and health (some published on major sites), self-published a book of 'shortened' stories, and am writing two other books.
Completed NLP & CBT Practitioner and SMART Recovery© Facilitator training.
The process I used, and continue to use, is easy to follow, but not easy to implement. It takes continuous effort – practice, patience and persistence. Instead of focusing on long-term outcomes, I concentrated on small day-to-day lifestyle changes that led towards my goal. I divided the goal into achievable steps for a day, a week, a month, and three months. Through small consistent steps, and with a mentality of 'slow and steady wins the race', I began to see results. I was changing my systems, my pattern of behaviours. I achieved my goals (I refer to them as intentions) by focusing on short-term action items and creating new helpful habits. It is the same innate process we use to when learning to tie our shoes, ride a bike, write, read, play an instrument, or speak a new language. We can harness this natural way of learning and use it to implement long-term, healthier lifestyle changes. Nothing worth having comes easy… but you can increase your chance of success.
You can read more about this process in the following articles.
https://qz.com/892247/dont-set-goals-for-yourself-instead-create-systems-that-make-it-easy-for-you-to-succeed/
http://blog.dilbert.com/2013/11/18/goals-vs-systems/ https://jamesclear.com/goals-systems
Watch the video below for specific examples of the process in action. For a free helpful tool to implement lasting change, click here.
---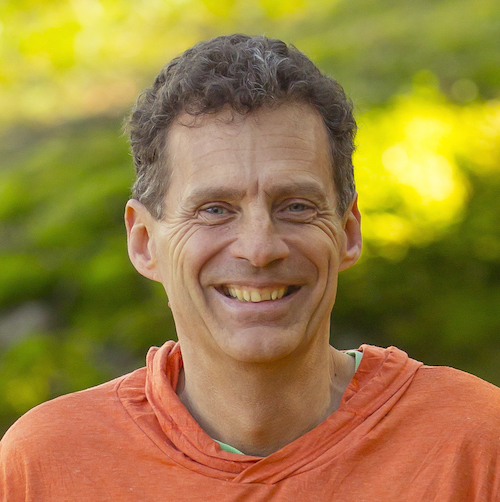 I write to inspire others to greater self-empowerment, authenticity, and improved emotional and mental well-being.
I am the author of the unique personal development novel The Shift Squad.
If you like what you read please subscribe for updates, share my articles with others, and add your comments below.

You can connect with me via email at [email protected] , on Facebook, Twitter, and LinkedIn.
Be Empowered. Make Authentic Choices And Enhance Your Quality Of Life.
---